What Is a Debt Consolidation Loan?
Debt consolidation is a way of merging, or combining, several forms of debt. A debt consolidation loan enables you to move all of your existing debts into one single payment. We work with some of the best-secured debt consolidation lenders in the UK, who can help you secure the loan you need against your property.
Doing so can help reduce how many monthly payments you have and help you get back on your feet.
Types of Debt Consolidation Loans in the UK
There are two types of debt consolidation loans in the UK that you could use:
Secured debt consolidation loans (or a second mortgage)

Unsecured debt consolidation loans (or an unsecured personal loan)
Second Mortgage Loans
A second mortgage, also known as a secured loan, homeowner loan or second charge mortgage is a viable option for debt consolidation. To secure a second mortgage you must already have a mortgage in place.
Moreover, secured loans require collateral. Therefore, a second mortgage will require you to secure the loan against your property in the event you cannot repay. You must be confident that you can afford to borrow a second mortgage loan until it is completely repaid.
You may be able to borrow a second mortgage, subject to your age, over a period of 30 years. As a result, your monthly payments should be considerably less than your current outgoings. While this may be appealing in the first instance, you must be aware that there is a high likelihood you will repay more interest over time. Nevertheless, rates vary by lender. It is advised to seek the services of a qualified mortgage broker, like The Second Mortgage Company.
Unsecured Personal Loan
The second option for debt consolidation is an unsecured personal loan or an unsecured debt consolidation loan. These loans do not require collateral; however, you will likely have your credit score and history checked more thoroughly as these are considered riskier by lenders than secured loans.
Furthermore, if you are looking to consolidate your debts, unsecured debt consolidation loans will not lend you as much as secured alternatives, which have an effective guarantee in the form of your property or vehicle. The repayment periods, moreover, are shorter. They tend to be from 1 to 7 years depending on the lender. Hence, the monthly repayments will be higher.
Interest rates, additionally, will vary considerably for unsecured debt consolidation loans. So, finding the most competitive rates is more difficult.
How Do Debt Consolidation Loans Work?
Debt consolidation loans are about making debt simpler to manage with fewer regular repayments. The process of debt consolidation is where the borrower combines all outstanding debts and merges them into a single, consolidated loan. You can use debt consolidation loans to pay off existing debts, such as credit cards, or personal loans.
When it comes to secured loans and secured debt consolidation loans, it is always important to remember that the asset you use to secure the loan may be at risk of possession should you fail to keep up your repayments. Also, if you can repay your outstanding debts without consolidating them, you should first attempt to do this.
Second Mortgages for Debt Consolidation
A popular form of debt consolidation loan is a second mortgage. To be eligible for a second mortgage, you must first be a homeowner with an existing first-charge mortgage on your property. Taking out a second mortgage is a suitable way for many to consolidate their debt, consolidating numerous debts into a single, more affordable alternative.
A second mortgage is a secured loan option, meaning your property will be used as collateral in case you cannot repay. These types of loans typically have lower interest rates, which means you can consolidate your debt and pay it back over a longer period.
Is a Debt Consolidation Loan a Good Idea?
Experiencing debt can be scary and unpredictable, yet, consolidating debt may be a viable option and something a second mortgage in the UK could help you with. Using a debt consolidation loan may make repaying your ongoing debts easier by putting it all into one single monthly payment, rather than multiple payments spread out over each month.
Depending on your current mortgage deal, it may be worth considering raising the amount to pay off your existing credit with a remortgage instead. A remortgage could help raise an amount which you could pay off your current mortgage, alongside the added amount you need to clear any credit commitments. For example, if you have a mortgage of £100,000 and total debts of £50,000, you would need a first mortgage loan of £150,000 to pay off your mortgage, loans and credit cards.
It is important, nevertheless, to consider your personal and financial circumstances before applying to borrow more money in the form of secured debt consolidation loans or otherwise.
When Not to Remortgage to Clear Your Debt
While a remortgage helps many homeowners, there are several circumstances where it is not the best solution. For example:
Early Redemption Charges: If you have a fixed-rate mortgage, there is a strong chance that you will incur an early redemption charge (ERC) if you pay off the mortgage in the fixed-rate period. It's normally a percentage of the amount you have borrowed. For example, some mortgages carry a 4% ERC meaning that if you had a mortgage of £250,000, you would incur a penalty of £10,000 if you paid it off during the fixed rate period. Fixed-rate periods vary but are typically 2 years, 3 years, 5 years and 10 years.

Low Credit Scores: If your credit rating has deteriorated since you took out your mortgage it's likely that you would have to pay a higher interest rate if you were to remortgage now. In this situation, a mortgage broker might suggest that you keep your current mortgage and raise a second mortgage to get the monies to consolidate your credit commitments. It all depends on your personal circumstances.

Market Trends: In the current market, you may prefer to keep your current fixed-rate mortgage on the basis that the rate is likely to be less than if you were to remortgage. Recent interest rate rises have resulted in significant rises in fixed-rate mortgages currently available.
Further Advancing for Debt Consolidation
One of the easiest ways to clear your debts and make monthly savings is by adding your current debts to your mortgage. This is called further advancing. The main benefit is that you are borrowing an additional amount from your existing lender which means that the setting up costs should be more minimal.
The downside to further advancing is that many lenders have a policy which prevents them from lending money for debt consolidation. A quick phone call to your current lender to see if they lend for debt consolidation purposes is a good idea. This is a scenario where your mortgage broker might not look at a second mortgage as a solution.
The Benefits of a Debt Consolidation Loan
Debt consolidation loans are often suitable for those with debt problems and numerous debts all outstanding at once. Sometimes, managing all your debt repayments can be too much and can become overwhelming and unmanageable. That's where debt cons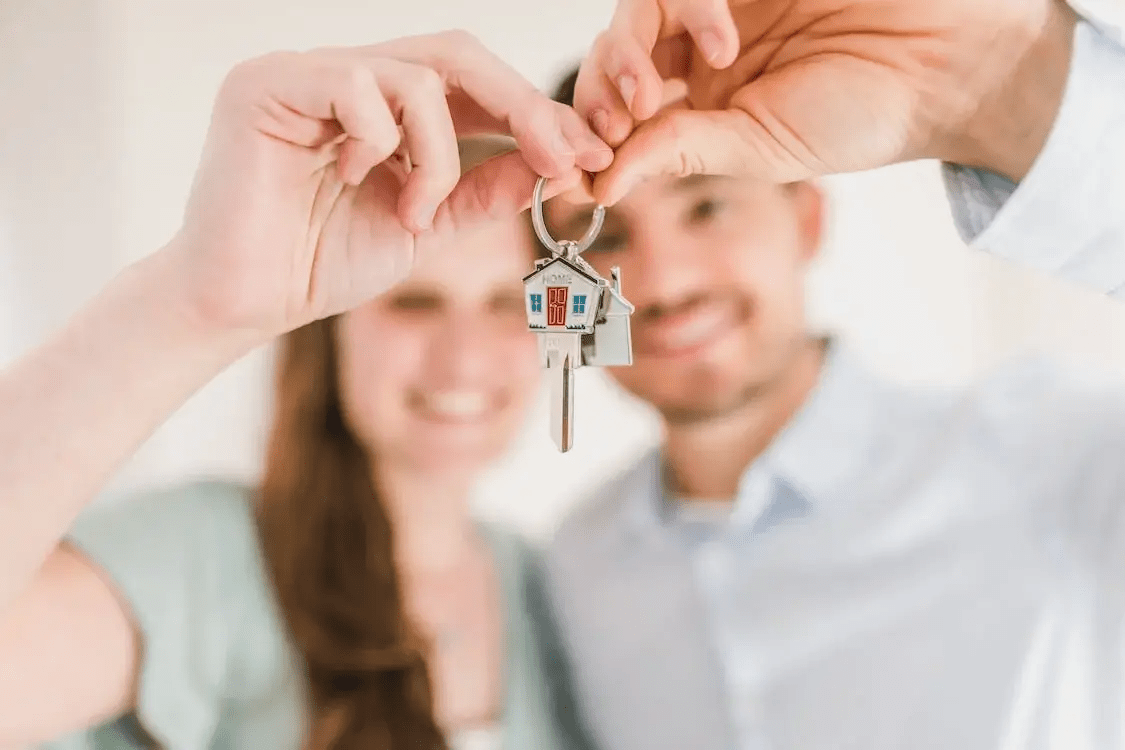 olidation loans can help. A secured debt consolidation loan can offer:
Lower Interest Rates: Debt consolidation loans can offer lower interest rates in comparison to other loans, providing you with better long-term financial stability.

Easier Money Management: Fixed monthly repayments with a direct lender can help you keep track of your payments. By doing so, you can also budget in advance which can help you free up some spare cash for other payments. Additionally, your lender can provide lower monthly repayments.

Credit Score Improvement: Using only one direct lender can help you keep track of all of your ongoing payments and other bills. Therefore, provides you with the chance to improve your credit score by not missing any payments.
The Opportunity To Become Debt-Free: While it depends on the length of your repayments, using a debt consolidation loan can help you manage your money better. Consequently, helping you to become debt-free sooner.
Are There Any Disadvantages to Debt Consolidation Loans?
While there are various advantages to using a debt consolidation loan, there are also some potential disadvantages to consider. For example, if the loan is secured against an asset, such as your home, it may be at risk of possession if you cannot repay the loan.
Depending on your financial situation, you may also end up paying back the loan over a longer period. Consequently, resulting in paying more back in interest than if you would manage your debt through regular payments.
Likewise, if you are experiencing debt problems then a debt consolidation loan must only be applied for if you can repay it responsibly. You must be disciplined in your spending habits and be aware that taking out more forms of debt afterwards would be counter-productive.
A great way to check whether you have the means to consolidate debt is through an online debt consolidation loan calculator which can be found widely online.
Can I Get a Debt Consolidation Loan with Bad Credit?
A common question people ask is: can I get a debt consolidation loan with bad credit?
While having a poor credit may make it more difficult to be approved by a lender, it is not impossible. Many lenders will check your creditworthiness and ensure that you can afford to repay the monthly payments. Secured debt consolidation loans, or second mortgages, are the best option. This is because second mortgage lenders have a more flexible approach to adverse credit because they require collateral, and therefore, are seen as less of a risk. Hence, the amount you would like to fund will more likely be secured.
While second mortgage lenders are more likely to assist, it is important to note that having a low credit score will affect your chances of securing competitive interest rates. The interest rates offered may be considerably higher than someone wanting a debt consolidation loan with a good credit record. You must compare the representative APRs.
Here at The Second Mortgage Company, we have several secured loan providers we work with who will consider lending to applicants with bad credit.
If you need a debt consolidation loan and can secure it against your property, it may be a worthwhile way in which to start getting out of debt and on top of your finances.
How Do I Apply for a Debt Consolidation Loan in the UK?
Applying for a debt consolidation loan is straightforward with The Second Mortgage Company. Depending on the size of the debt consolidation loan you require, you may be able to get the loan you need quickly with our lenders.
By choosing The Second Mortgage Company, all applicants with all credit types are considered. We understand that debt affects lots of people, and that's why we offer second mortgage loans as a means to consolidate debt, even if you have bad credit.
You can apply easily online with us and our process is straightforward:
Simply apply online and provide your name, address and contact details.

Then, leave the rest to us; we will help find an appropriate lender and ensure that the terms of your debt consolidation loan meet your requirements

Shortly after, your application will be sent off and approved

All you have to do is sign the agreement, then sit back and relax
At The Second Mortgage Company, we make our process easy for you and can provide help along the way. If you are looking to consolidate your debt, such as by taking out a second mortgage for debt consolidation, get in contact today.
If you are considering a loan to consolidate your outgoings it is advised you speak to a fully qualified mortgage advisor. They will be able to look at your available options and whether a second mortgage, further advance or remortgage is best. Remember that all of these options if not repaid will result in the loss of your property. If you are concerned about your financial situation, seek debt advice from www.moneyhelper.org.uk which are a Government-backed organisation.