Holiday home purchases have become more popular in recent years as people choose to holiday in the UK rather than travel abroad for their holidays. This is a result of COVID, when people were restricted from travelling overseas and instead found parts of the UK to holiday.
Some people also look to purchase a second home to use as a midweek city apartment or as a weekend retreat.
As a result, some lenders started offering second home mortgages to enable people to buy holiday homes in the UK.
What Is A Holiday Home Loan?
A holiday home loan, or second home mortgage, is generally treated like a residential mortgage where you cannot let the property. It is to be solely used by you or your family and friends.
The loan will be secured against your property, and if you fail to repay, the lender can seize the property and sell it to recoup their money.
You are generally expected to put in at least a 20% deposit. The bigger the deposit you can afford, the more options you will have a choice from.
When assessing your ability to afford the new mortgage, the lender will consider your current outgoings, including your existing mortgage repayment, and factor in the outgoings on the second property, which would include council tax and utilities.
As with any other type of mortgage, a lender will always carry out a credit search, and your credit score will affect the interest rate you might be offered.
The lender will also carry out a valuation of the property. It could be an automated valuation, or the lender may request a valuer to visit the property in person.
You must have a significant disposable income to afford both mortgages and related outgoings. Remember that you cannot let the property and, therefore, receive no rental income.
Can I Buy A Holiday Home With A Loan?
You can buy a holiday home with a loan.
Some lenders offer second-home mortgages, which are treated as residential mortgages, meaning you can't let out the property. This type of charge is taken out on the holiday home you are purchasing.
Another type of loan that could be taken out to buy a holiday home is a second mortgage (not to be confused with a second home mortgage!). With a second mortgage or secured loan, as they're also known, you are taking a second charge on your primary residence, not the holiday home being purchased. As these loans are secured against your primary residence, you must remember that you could lose your home if you miss repayments.
With a second mortgage, the lender will carry out a credit score and a detailed income and expenditure calculation to ensure you can afford your current mortgage plus the new proposed second mortgage. They will also factor in any outgoings at the new holiday home when assessing your income.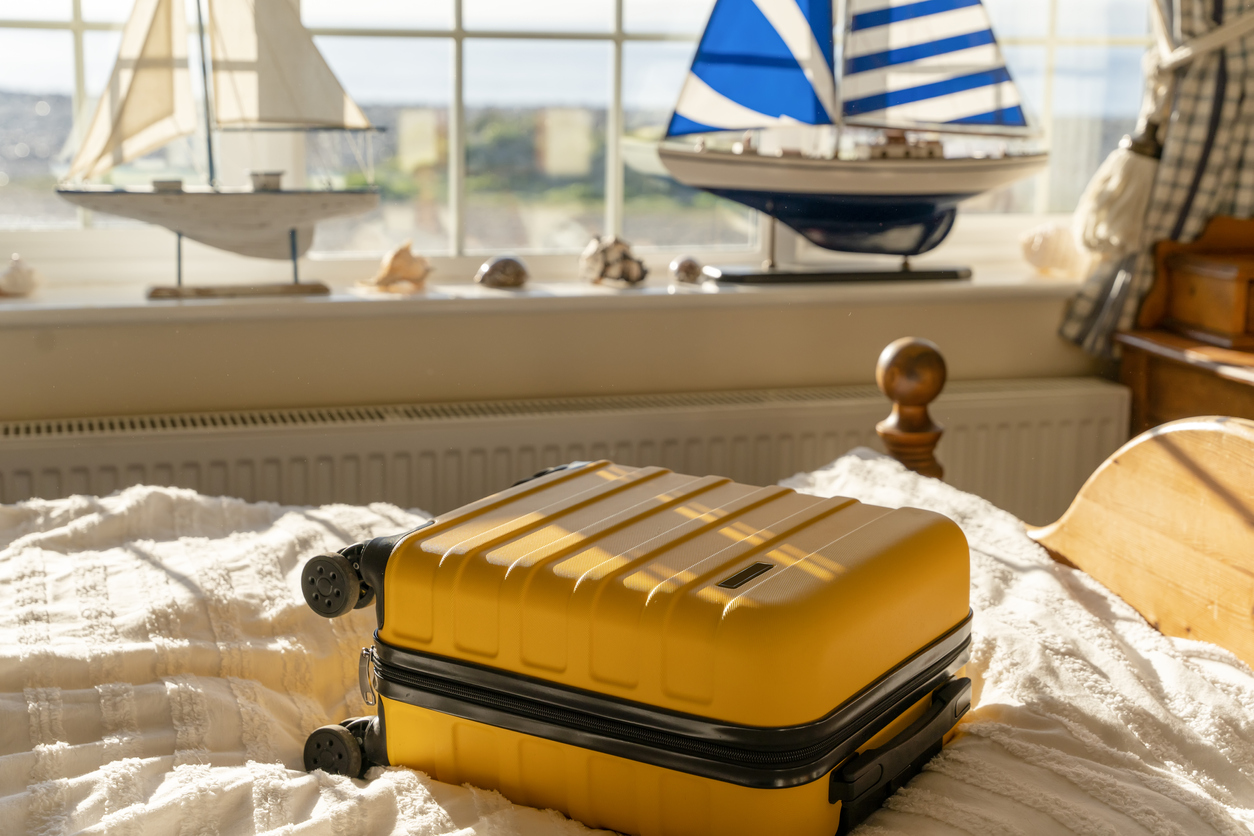 Can You Get A Second Mortgage On A Holiday Home?
A few second mortgage lenders will consider lending against a holiday home.
For someone to take out a second mortgage against a holiday home, a mortgage must already be in place.
Interest rates are typically higher when the security being offered is a holiday home. This reflects the higher risk in that a borrower is much more likely to pay the mortgage on the property they live in and consider "home" rather than a property they occasionally visit.

How Do I Get A Holiday Home Loan?
The best way to get a holiday home loan is to approach a professional mortgage broker. They should be authorised and regulated by the Financial Conduct Authority (FCA) and hold the CeMAP qualification (Certificate in Mortgage Advice and Practice).
They will be able to explore several options, including a further advance with your current mortgage lender, a second mortgage, or a remortgage. They will carry out a detailed Fact Find, which involves taking down your personal information and asking about your short, medium and long-term intentions. This will enable them to make a recommendation.
Can You Get A Mortgage For A Holiday Home Abroad?
Yes, you can get a mortgage for holiday properties overseas.
You have the option of raising the finance in the UK. This might involve releasing some money from the equity in any property you own in the UK.
Alternatively, you could approach a foreign mortgage broker who can arrange a mortgage with a lender in the country you are buying the property. For example, you could buy a property in France with a French mortgage.
You need to be careful if buying overseas and make sure you use a solicitor experienced in this type of transaction.

Can I Get A Second Mortgage For A Holiday Home?
Subject to your credit rating, home equity, and ability to pay the proposed second mortgage, you can raise finance with a second mortgage to purchase a holiday home.
The process can take from two weeks to typically six weeks.
A good mortgage broker will research the market to see what terms are available, including any variable rate products or fixed rate products. As part of their service, they will look to see if a further advance or remortgage might be more appropriate options.
For more information or advice about taking a second mortgage, secured loan or second home mortgage for a holiday home, contact us today.