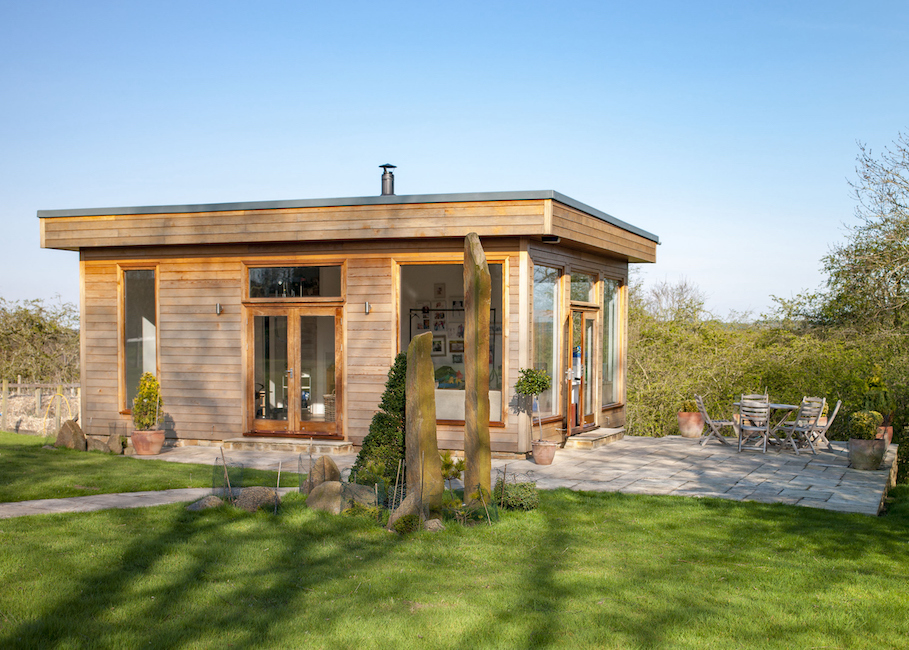 Garden rooms have long been a popular choice for people looking to make the most of their outdoor space and bring a little luxury to their lives. Garden rooms provide a secluded haven from the stresses and distractions of home life, which you can use for many different purposes.
Also, due to COVID's forced introduction to working from home, garden room offices have become very popular, providing a dedicated working area away from the main living area.
There are several ways to finance a garden room, which we will cover in this blog.
Why Get A Garden Room?
There are many reasons why people build garden rooms, including:
Using garden rooms as an office, with working from home becoming more popular, or as a gym, games room, painting studio, or yoga room.

Enjoy your garden. Many people spend days and days working on their gardens, keeping them looking immaculate without actually spending much time enjoying them. A garden room allows you to enjoy your gardens, whatever the weather.

Adds value to your home. Building a garden room is much easier than adding an extension or loft conversion, resulting in you adding more space to your property with far less hassle. The amount it could add to the value of your property depends on the size, materials used, and build quality. Garden Affairs suggests that a garden room could add 5% to the value of your home.

Friends for lunch? Some people use their garden room for hospitality, making it a great place to entertain or use as a spare bedroom, allowing friends or relatives to stay in comfort.
What Is Garden Room Finance?
There are several finance options to fund your garden room.
Unsecured or personal loans
Many garden room companies partner with lenders like Novuna Personal Finance, authorised and regulated by the Financial Conduct Authority. They provide unsecured personal loans for people who want to finance their garden room purchases.
They offer home improvement loans from £7,500 - £35,000 and spread the cost over 24 months to 84 months. It's an online application process, and you might have funds agreed within 48 hours.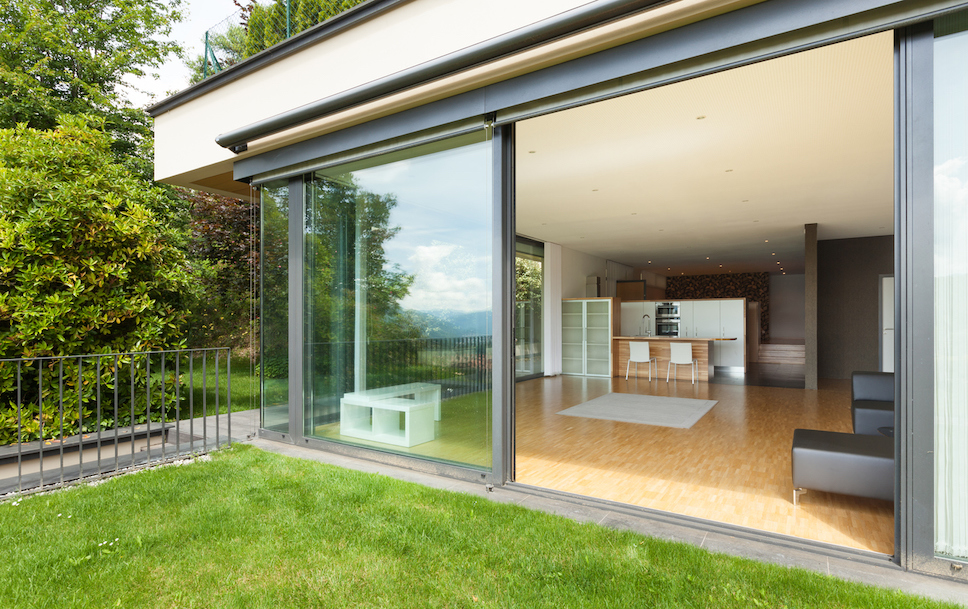 Credit Cards
Depending on your credit card limit, you can buy your dream garden home with your credit card. Credit card rates are often high, so it's worth finding out the interest rate on your credit card before you purchase.
Second Mortgage
If you want to purchase a sizeable luxurious garden room, consider taking a second mortgage secured against your property. When securing funds against your property, you must ensure you can comfortably afford the repayments. Otherwise, you may end up losing your home.
Second mortgages are more flexible than unsecured loans in that you can borrow more money and borrow the money over a longer term, making the repayments more manageable.
Remortgage
Another option would be to consider a remortgage. A remortgage is where you borrow an amount to purchase your garden room and pay off your current mortgage. For example, if your garden room costs £60,000 and your mortgage is £500,000, you would borrow £560,000. On completion, the new lender would send £500,000 to your current lender to pay off the mortgage and transfer the £60,000 for the garden room into your account.
It's essential to get the advice of a qualified mortgage broker to ensure that whatever way you raise the finance, it's the best way for you. They will consider factors such as whether you have any early repayment charges to assess on your current mortgage.
How Much Does A Garden Room Add To Your Property?
Most of the time, a garden room will add value to your property. The actual amount it adds depends on several factors, including:
Increased floor space - if you wanted a gym, rather than convert an existing bedroom into a gym area, you could build a garden room to use as a gym rather than lose a bedroom and potentially lose some value in your home. Increasing floor space adds value!

A well-designed and luxurious garden room can give a significant WOW factor when selling a home. Potential buyers can envisage themselves enjoying a great outdoor space.

You are working from home. Again, you could use a garden room as a dedicated home office rather than use an existing room in your home. The short walk from your house to the "office" makes it feel more like a work environment.
According to some estimates, a garden room can add 1.5 times its cost to the value of your property.
How Quickly Can I Get Garden Room Finance?
The speed in which you can get the finance for your garden room depends on which type of finance you opt for:
Unsecured or personal loans are usually agreed in 24 - 48 hours. The interest rate will relate to your credit score and credit history. You will benefit from an attractive interest rate if you have an exemplary credit record. Conversely, if you have bad credit and a low credit score, you will pay a higher interest rate or even have your application declined.

Second mortgages can take between a week and several months to arrange. It depends on several factors, including whether the lender requires an internal valuation of your property rather than a desktop valuation or whether your broker has to write to your existing mortgage lender to see if they will allow you to have a second mortgage.

A remortgage can also take a couple of months to arrange. A significant amount of legal work is often required, so a remortgage can take two to three months to be agreed upon.
For more information about garden room finance, home improvement loans or second mortgages, contact our expert team today.