What Is The Interest Rate On A Second Charge Mortgage?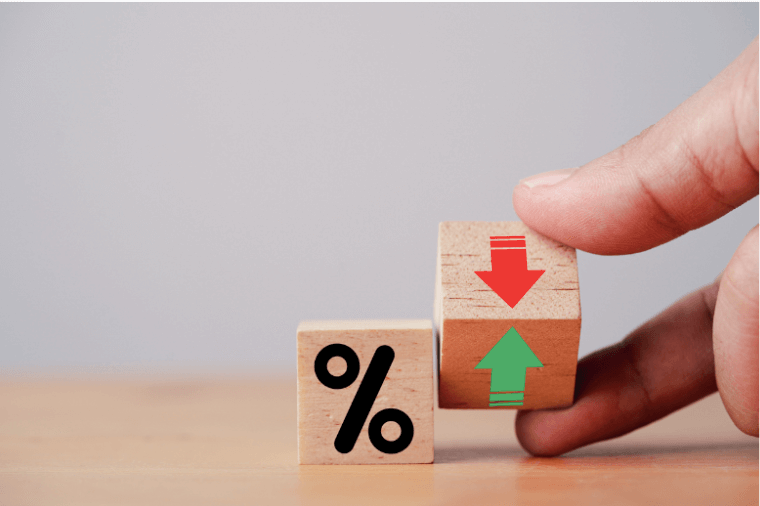 Interest rates for second mortgages are generally higher than those available from a first mortgage lender.
Second charge lenders rates vary considerably depending on a number of factors including the applicant's credit score and the amount they want to borrow against the value of the house. It is therefore worth noting how much interest you may be charged before agreeing to a second mortgage, as this can significantly impact your outgoings over time. Discover all there is to know about interest rates for second-charge mortgages here.
Why Are Second Charge Mortgage Rates Higher?
Interest rates with second charges are higher to reflect the risk taken by the second charge lender. The lender can apply for possession of the property if a borrower stops making payments on their mortgage loan. This is a way of recouping the monies lent to the borrower.
The process would involve using the proceeds from the sale of the property to repay both the first and second mortgage lenders.
The concern from the second mortgage lender might be that the property value may have decreased due to:
A downturn in property prices, or that the borrower has ignored essential repairs resulting in the property dropping in value. This means there might not be enough funds to pay back the second-charge lender.

The balance on either mortgage will have increased if the borrower is not making repayments and falling into arrears. When the property is sold, the first lender gets repaid first, with the remaining funds hopefully enough to repay the second lender.
In both cases, there is a higher risk for the second mortgage lender which is reflected by second mortgage lenders charging higher rates.
What Affects The Interest Rate On Second Mortgages?
One of the main factors in determining an interest rate is your credit score or credit rating. Lenders will check the credit history of applicants with one of the three main credit reference agencies in the UK. These agencies are Experian, Equifax, and TransUnion. The higher the credit score the lower the interest rate.
The loan to value (LTV) is another factor to consider. It is the amount of equity in your home.
There is a greater risk to the lender if property values decrease. If the second charge lender has to repossess the property, they may not be able to recover all their money. This is why the risk is greater.
A lender may charge a higher interest rate if the property being offered as security is less desirable. This could be due to it being more problematic to sell in the event of repossession. Some concrete construction properties and high-rise properties in certain parts of the UK may be considered more difficult to sell when a lender repossesses a property to recover their monies.
A leasehold property with a short outstanding lease may also increase the interest rate. Having said that, if the monies being raised were to extend the lease, then the applicant might benefit from a better interest rate.
Why Would A Rate Change?
A good, experienced mortgage broker will be able to give you an indication of the likely interest rate. To get an idea of the potential rate, they need to know:
How much you want to borrow

The purpose of the loan

The value of the property used as security

The outstanding mortgage on that property

Your income and outgoings

Your age

Any adverse credit, such as defaults, county court judgements, or missed payments.
From this information, they could provide an "in principle" rate. The main factors that could change this rate would be if:
The property was to value at a figure lower than had been estimated.

The mortgage balance is higher than stated which would result in the loan to value being higher.

The credit report score was low because of some type of adverse credit that the applicant had forgotten about, or not declared.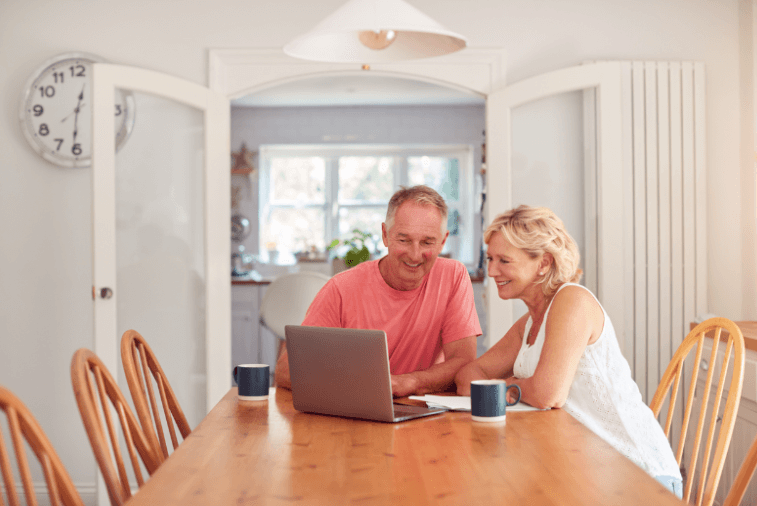 Secured Loan Rates vs Personal Loan Rates
Both secured loans and personal loan products have a variation of interest rates.
Personal loans are generally available with repayment terms between one to seven years. Often a lender will offer a lower rate for someone looking to borrow more. For example, a loan amount of £1,000 - £2,999 would attract an APR of 17.9% and a loan of £7,500 - £25,000 would have an APR of 6.9%. This is with Nationwide.
Secured loans or second mortgages are normally taken out by people who require a larger amount of money than those wanting a personal loan or unsecured loan. These loans can be used for a number of reasons including for home improvements or to pay off credit cards or car finance.
The average loan size for a secured loan is approximately £45,000, whereas most unsecured loans are less than £10,000. Second-charge mortgage rates are currently around 8%.
There are a few second-charge loans over £250,000. If someone were to borrow this amount it might be to purchase a buy-to-let property or invest in their business. It is wise to enlist the help of a qualified mortgage broker when looking to borrow £250,000. There may be better options available, such as a further advance with their existing mortgage lender or a total remortgage.
Could The Interest Rate Change?
Second mortgage loans are often variable rate loans meaning that if the Bank of England wants to see interest rate rises, your monthly payment could increase.
The difficulty with a variable rate second mortgage loan is that interest rates could rise significantly making the loan unaffordable. The concern here would be that you could lose your home as the monies are secured against your home.
It is important to consider potential interest rate rises when deciding if a second mortgage is the right loan for you. Interest rate rises can put extra pressure on you. Additionally, your monthly gas and electric bills may increase which can further add strain to your finances.
How To Apply For A Second Mortgage
When applying for a loan it is important to understand the terms and conditions of the contract. A good mortgage broker will give you the necessary advice. They may recommend a fixed-rate product or a loan that doesn't have an early repayment charge.
A good mortgage broker will also carry out a full expenditure and income assessment before recommending a suitable product. If your income is not enough to cover the loan repayment, you may not be able to get the loan. Alternatively, you might be offered a smaller loan amount.
Unsecured personal loans have fixed interest rates for the duration of the loan. This means your monthly repayments will stay the same.
To find out more about second mortgages, see our other in-depth financial guides or get in touch with the team today.