Secured Loans UK
You can use a secured loan to obtain funds for home improvements, purchasing a car, or consolidating finances. It is a popular option if you're looking for financial assistance for these purposes.
A secured loan is also called a second mortgage, second charge mortgage, or homeowner loan.
What Is A Secured Loan?
A secured loan allows you to borrow money secured against your property.
In most instances, the property you offer as security is your primary residence, although some lenders are happy to take a buy-to-let property as security. In either scenario, because you're offering your property as security, it could ultimately be repossessed if you don't keep up repayments on the loan. A lender would take possession of the property and sell it to recoup their monies.
If you're having trouble paying a secured loan, contacting the lender immediately is crucial. They might agree to lower your payments or change your loan to interest-only temporarily. It's important to work with the lender to devise a plan; otherwise, you might lose your home if you don't meet your monthly repayments.
Ultimately, lenders would prefer to come to some form of arrangement rather than having to repossess a borrower's property. Apart from the adverse publicity, it can be a stressful, drawn-out process for everyone involved.
The Financial Conduct Authority (FCA) regulates secured loans, and we strongly recommend that you speak to a professional mortgage broker with a CeMAP qualification (Certificate in Mortgage Advice and Practice).
How Does A Secured Loan Work?
Challenger Banks and specialist lenders such as United Trust Bank, Tandem Bank, and Pepper Money generally offer secured loans.
To qualify for a secured loan or second mortgage, you must already have a mortgage secured against your property. Most people will have taken out a mortgage to purchase their home.
When applying for a secured loan, your credit history is considered. Generally, the higher your credit score, the lower the interest rate you will pay.
Keep in mind that when applying for a second mortgage, you are offering the equity in your home as security to the lender, and there is a risk you could lose your home if you cannot keep up repayments.
A good mortgage broker should be able to source the most appropriate secured loan for your needs and circumstances. You will receive a mortgage illustration displaying the lender's name and key details. The mortgage illustration covers:
The net amount you want to borrow – this is the amount that you will receive.

Any lender or broker fees added to the loan.

The term of the loan – the time you need to repay the loan.

The interest rate being charged by the lender. It will also state whether the interest rate is variable or a fixed rate for a certain period, typically two years, three years, or five years.

Any early redemption charges (ERCs) that apply if you settle the loan early.
If you are happy with the recommendation made to you, your broker will start an application with the lender chosen. Your broker will know the documentation the particular lender requires and ask you to return the necessary paperwork as soon as possible.
The broker will formally submit your application to the lender to underwrite. Assuming all lender requirements have been met, the lender will complete the application and release the funds to you.
What Documents Do I Need For A Secured Loan?
If you want to borrow on a second mortgage basis, the paperwork required to complete a secured loan varies slightly from lender to lender.
Most lenders will require the following as a minimum:
A fully completed application form.

Proof of identity. Usually, a credit search is enough to prove your identity to a lender. However, you may also need to show your passport or driving licence.

Proof of your address. Again, a credit search will usually satisfy a lender's proof of address requirement. Providing you are showing on the Voters Roll at your address, then the lender is generally satisfied. If you've just moved, you may not be on the Voters Roll, in which case a council tax or utility bill showing your new address will be sufficient.

Proof of your income. If you're employed, you will likely be required to submit your three latest wage slips and perhaps your last P60. If self-employed, some lenders require an accountant's certificate, which usually details your company and personal income over three years. Sometimes, they may need sight of your most recent accounts or SA302 and tax year overview.
Depending on the application, a marriage certificate may be required or evidence that someone is legally divorced.
For your application to be completed as quickly as possible, it is recommended that you return all the items requested as promptly as possible. Call your broker to tell them if you can't provide one or some of the items. They might suggest different documents to provide.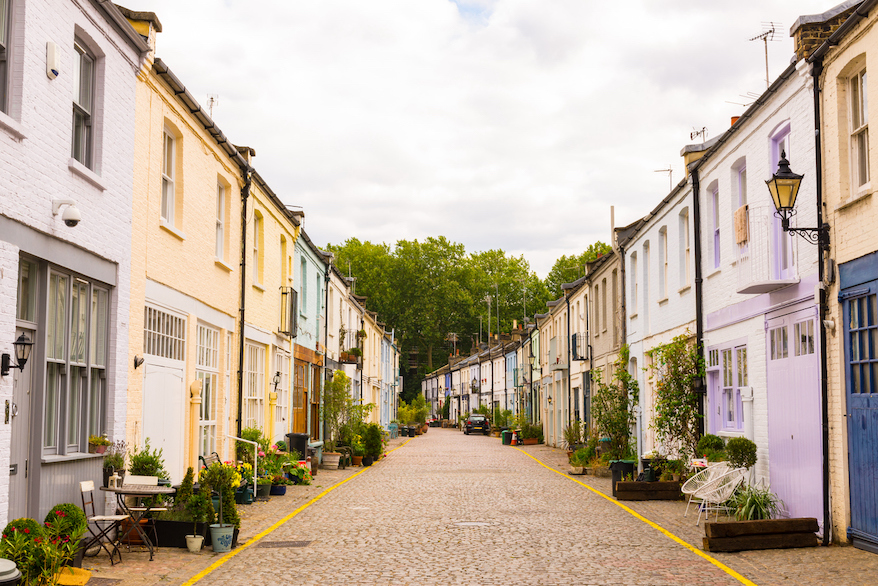 Do Secured Loans Have Lower Interest Rates?
The interest rates on secured loans vary from lender to lender.
Some lenders only lend to "prime" borrowers. These borrowers generally have a high credit score and have not missed any mortgage, credit card or loan repayments. As a result, they are considered lower risk and benefit from being offered a lower interest rate.
People who haven't paid their mortgages, credit cards, or loans regularly, without missing any payments, usually have to pay higher interest rates on their secured loan. This is because they are considered to be more risky. It must be carefully considered if you were to take out a secured loan with bad credit. It is generally better to try and repay your current debts rather than take out another loan at a high rate.
To find out the potential interest rate on a secured loan for you, contact us or complete this simple form.
Does A Secured Loan Affect Remortgaging?
A secured loan is an alternative to a remortgage.
A good mortgage broker will typically consider four options if you are looking to raise finance:
An advance from your existing lender - this is often the best option, as minimal paperwork is required, and you are likely to benefit from a reasonable interest rate, assuming your credit score has remained high.

A remortgage. This involves using a new lender who will lend you an amount that enables you to pay off your current mortgage lender and lends you the extra amount you require.
This might not be a good option if your current mortgage is subject to early redemption charges. Again, your mortgage advisor will guide you here.
An unsecured or personal loan. While an unsecured loan gives you the comfort of not losing your property, the amounts offered are considerably less than those offered by secured loan lenders. In addition, the loan term or repayment period is often restricted to 5 or 7 years.
A secured loan. This option might suit someone with an early repayment charge on their current mortgage who doesn't want to remortgage. Another scenario might be that the applicant has missed monthly repayments on credit items since they took out their mortgage, and their credit score has reduced. To get a remortgage now is likely to incur a significantly higher interest rate. The mortgage broker may recommend they keep hold of their current first mortgage rather than remortgage at a higher interest rate.
Contact us today to learn more about a secured loan for you or discuss your eligibility.