Responsibilities of Landlords
If you are a landlord looking to let a property, or perhaps a number of properties in an extensive portfolio, there are various aspects that you will need to take into consideration. Fundamentally, when it comes to renting our properties, the key responsibilities that you have as a landlord, include compliance and legal obligations as well as those pertaining to the safety of your tenants.
Understanding the role of landlords in the UK is also important as a tenant, to ensure you understand what you are responsible and liable for and what your landlord must take responsibility for.
The Landlord's Role
The primary role that you have as a landlord is to provide accommodation that is considered to be of a decent standard and 'fit for purpose.' As the landlord, it is your responsibility to ensure that the property is well maintained, as well as meeting the necessary health and safety regulation requirements.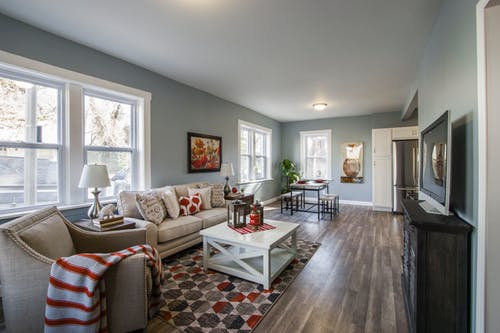 These standards apply to not only the structural aspects of the property such as the building itself and the general integrity of the property, but also to the interior furnishings, fixtures, fittings and appliances which you provide to the tenant. Furthermore, your role entails that you ensure you are fully aware of the duties and responsibilities that you have as the property's landlord, and are willing to address any potential issues that may arise with tenants.
What are the Responsibilities of a Landlord?
Important to remember is that whilst certain aspects of the running, maintenance and care of the property are down to the landlord, there are various other things which the landlord is not responsible for. Differentiating what a landlord is and is not liable for is therefore very important.
In terms of the exact duties you will have to undertake if you are renting out a property you own, you will need to:
Make sure that if the property is based in England, your tenant has the right to rent the home. You need to check all new tenants; it is illegal to only check people that you assume to not be British citizens. All tenants over the age of 18 need to be checked whether they have the right to rent in the UK prior to a new tenancy even if the agreement is not in writing, or they are not named on the agreement itself
You will also need to verify that the rented properties you have are safe and free from any health hazards such as asbestos and gas leaks
Make sure that your tenant's deposit is put in a government-approved scheme. This has to be done if you rent your property on an assured shorthold tenancy that has started after 6th April 2007. There are a number of different schemes that you can choose from if the property is in England or Wales and many landlords deposit with the Tenancy Deposit Scheme (TDS)
Ensure that you have an Energy Performance Certificate (EPC) for the property you are renting. EPCs are required whenever a property is being rented, sold or built. This certificate provides tenants with the energy efficiency rating of the property they are renting, and it remains valid for 10 years
Take care of property insurance, in the form of buildings insurance. Contents insurance is not the reponsibility of the landlord
Verify that all gas and electrical equipment in the property you are renting out to tenants has been safely installed and is in good condition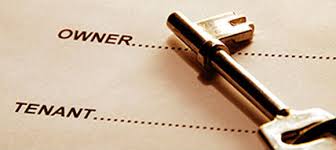 Landlord Fire Safety Obligations and Responsibilities
As the landlord of the property, fire safety is another duty of yours. The aims of the Landlord's fire safety obligations are to prevent fires from breaking out in the first place. These obligations are also necessary so that should a fire occur, there are sufficient measures to reduce damage and harm. The responsibilities include:
Following fire safety regulations for the building, whether a purpose-built block of flats or a house or other property that has been adapted into a House of Multiple Occupancy (HMO)
You will need to make sure that smoke alarms and carbon monoxide alarm have been safely fitted and tested for the building. If you need clarity on how to be compliant with these fire safety procedures, you should read the Smoke and Carbon Monoxide Alarm (England) Regulations 2015
Landlords Responsibilities for Health and Safety Inspections
To make sure that properties rented out across the UK are safe for tenants to live in, councils across the country uses a system called the Housing Health and Safety Rating System (also known as HHSRS.) This is a metric used in order to inspect the property for potential hazards (for example, uneven stairs in a house.)
The inspectors will look at a number of health and safety areas and then score hazards found by category (either 1 or 2) depending on the level of seriousness of the hazard found. The HHSRS is important to be aware of as a landlord, as you may find the council contacts you to carry out this kind of inspection in the event that:
The council is concerned that the property may be hazardous
Your tenants have asked the council to carry out an inspection
If, after carrying out an inspection, HHSRS inspectors find a serious hazard they are legally able to do the following:
Prevent you or anyone else from using part or all of the property
Provide you with an improvement notice
Fix the hazard and then bill you for the cost of repairs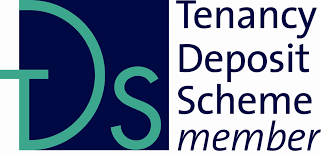 Financial Responsibilities of Landlords
It is important to remember that as a landlord, you will have a number of financial responsibilities, which include:
You will need to pay for Class 2 National Insurance, in the scenario that you are renting out a property which may be considered be running a business, meaning you are in effect, self-employed and liable as such for the relevant taxes
You will need to pay Income Tax for the property you rent out, minus the day-to-day running expenses
You will also need to make sure you have permission from your mortgage lender if you have taken out a mortgage against the property you wish to rent out before you actually do so. This applies to all mortgages, both first and second mortgages. Not all mortgage lenders will allow you to rent the property out under these conditions, so it is important to verify this information first with your mortgage provider