Types of Property Insurance
When owning a property there are many things to consider, one of which is the different types of insurance policies that are required for you and the property you own. Although rifling through long lists of different property insurance policies may seem a tedious and unnecessary task, getting the right policy can protect yourself, your family, potential tenants and even a business from financial issues arising in the event of potential damage to the property.
Regardless of whether your property is in a safe area or whether it is deemed to be of low risk, being prepared and protected with the right property insurance can improve the security covering it and help you manage issues outside of your control should they arise.
It is therefore key that you have a thorough understanding of how important protecting your property is, and are aware of the various different insurances to consider in safeguarding you, your family, your assets and the property you possess.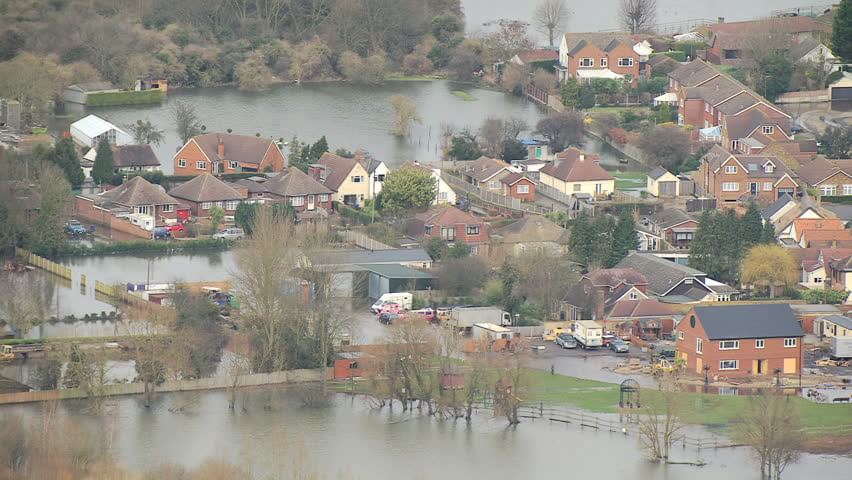 What is Property Insurance?
Property insurance is the insurance you need whereby financial reimbursement can be provided to owners and tenants of properties in the event of damage, theft, or other arising issues detailed in the policy.
Whilst there are various types of insurance policies to fit the needs of each unique property across the UK, most policies will typically include at least one of the three main types of insurance coverages, listed as follows:
Replacement Costs – Covering the costs associated with repairing and/or replacing the features of your property lost or damaged that are specified as covered by your insurance policy
Cash Value – Providing full coverage of the replacement costs (minus depreciation) for lost or damaged features of the property specified as covered by the insurance policy
Extended Replacement Cost – Paying over a specific insurance policy's coverage limit if costs for replacement of covered lost or damaged features of the property increase. This increase in cost coverage will typically not exceed 25%
Common Types of Insurance for Properties
Although there are many different types of insurance policies and cover that can be provided for properties and as with mortgages you may use a broker or go direct to the provider, some of the most popular and most commonly utilised insurance types are as follows:
Homeowner's Insurance – Probably the most commonly purchased and claimed-for type of policy, homeowner's insurance covers damages and/or thefts which may occur in a home and is a type of insurance with multiple different policy categories to choose from:
HO3 – The most commonly used type of homeowner's insurance policy, the HO3 is a hybrid policy covering the loss and/or damage of personal property caused by 16 specified risk factors; these include vandalism, theft, fire and similar potential sources of damage. This policy does come with its limits regarding coverage. Some collectibles and valuables (including gold, sterling silver, jewellery and fur) will have a predetermined limit with regards to amount the policy can reimburse, which may not cover the full cost of the original item. With this type of policy, coverage also usually does not extend to accidental damage and lost or misplaced valuables.
HO4 – More commonly known as 'renter's insurance' or 'tenant insurance,' this type of policy covers personal property loss and liability for the tenants renting the property. This policy type does not cover the physical property being rented, as this is a responsibility of the property landlord and should therefore already be covered by the landlord's own insurance policy.
HO5 – This type of insurance covers everything that the standard HO3 policy does. However, it is applied to the internal structure of the property, including damage to and theft of household appliances, furniture and clothes to name a few. The HO5 insurance policy is only available to properties renovated under 40 years ago or built under 30 years ago.
What is Natural Disaster Insurance?
Extreme weather conditions can have a severe impact on the condition and state of your property, and so a natural disaster insurance policy covers damage to your property by such hazardous weather conditions as earthquakes, tornadoes, hail, hurricanes and similar. This type of cover may well be included in your standard property insurance policy, such as a HO3 policy, however this is not a certainty and it is always best to check what your insurance does and does not cover.
Being sure of what you are or are not covered for with any insurance is crucial as it will determine whether or not you need to apply for add-ons to your existing policy or perhaps even purchase additional policies to cover additional risks to your property.
Flood Insurance
This type of insurance covers against damage to your property specifically from flooding. Although most standard homeowner's insurance policies do cover against natural disasters to some extent, it does not always include damage from flooding. It is important to not only check what your standard homeowner's property insurance covers, but also to consider applying for flood insurance to further protect your property against anything life can throw at it.
Flood damage cover is especially important if you live in a low-lying area or an area at higher risk of flooding, such as in a coastal region. In some cases, you may not be able to get a mortgage, be it a first or second charge mortgage policy without the necessary cover and this can include flood insurance cover.
Commercial Property Insurance
When starting a business, cashflow is likely to be tight and so it is hugely important to ensure you have the right insurance policies in place to secure your business from as many potential threats as possible.
There are two main types of property insurance to consider for businesses, which are contents insurance and buildings insurance:
Contents Insurance – This type of insurance will typically cover potential damage and/or theft of the contents of your commercial property, such as equipment or stock used solely for the purposes of the business
Buildings Insurance – This covers damages to the physical structure of the commercial property in question, including fire, theft, burst pipes, rising damp and building subsidenc