Tips To Secure A Second Mortgage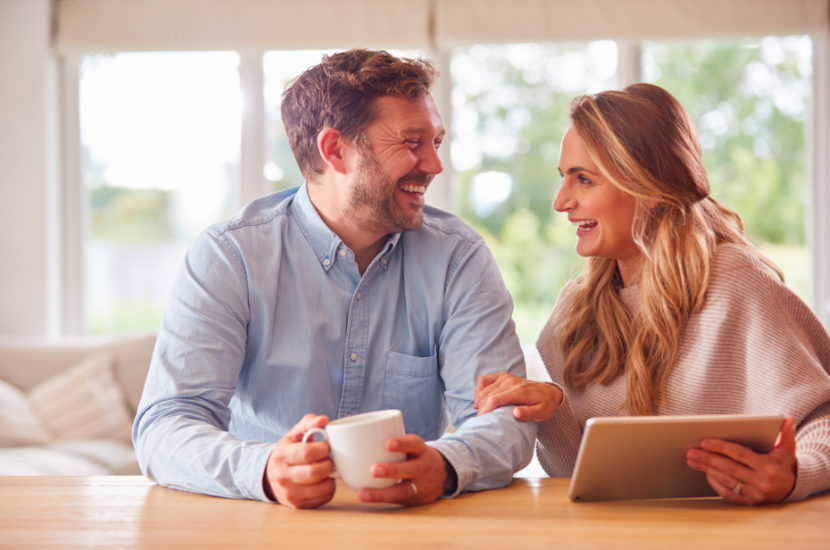 Knowing how the process of applying for a second mortgage works can be helpful for borrowers. Plus, understanding how to speed up the application process can be a further benefit if you are in need of a second mortgage quickly.
If you're planning to get a second mortgage, look no further. Here, we'll cover everything you need to know about second mortgages in the UK including how second mortgages work, how much you can generally borrow, how to improve your chances of second mortgage success, and where to find a reliable second mortgage company.
How Do Second Charge Mortgages Work?
A second charge mortgage, also known as a homeowner loan, secured loan or second mortgage, is a form of borrowing that allows homeowners to borrow against the equity in their home. In order to qualify for a second charge mortgage, you must already have a mortgage secured against the property you are offering as security.
Second mortgages allow you to borrow money while leaving your existing mortgage in place. The second mortgage lender will take a legal charge (mortgage) on your property and remove it once the loan is repaid.
In the event of defaulting on either your first or second mortgage and being unable to repay the loan, that lender can apply for repossession of your property as a way of them recouping their money. It is therefore important to carefully consider the terms and conditions of any loan, including mortgages, to ensure you'll be able to make repayments in full and on time.
When repaying a first and second mortgage, the first mortgage lender will be repaid first with, hopefully, sufficient funds remaining to repay the second lender. You'll be able to use the funds for most legal purposes as well.
The most popular use is to consolidate current finances which involves taking a new loan to allow you to pay off all types of loans and credit you currently have. This might include car finance, credit cards or guarantor loans.
Am I Eligible For A Second Mortgage?
When assessing an applicant's eligibility, second charge lenders consider three main points: your equity, credit score, and ability to make repayments. If you are unsure of your credit score, you should be able to check it online before submitting your application.
The Equity In Your Home
This is the difference between the value of your property and the amount you owe on mortgages secured against it. For example, if your property is worth £300,000 and you have a £120,000 mortgage secured against it, this means you have £180,000 equity.
Your Credit Score
The higher your credit score the lower the interest rate you are likely to pay. If you have poor credit on say credit cards or loans, your credit report will have been impacted negatively resulting in you having to pay a higher interest rate.
Your Ability To Make Repayments On The Proposed Loan
Any lender will want to make sure you are able to afford the loan now and in the future. As a result, they will look carefully at your income and outgoings to make sure it's affordable. Remember with a second charge mortgage you could lose your home if you do not keep up repayments on it.
Do I Need Permission From My First Mortgagee?
Some first mortgage lenders request that you get their permission before registering a second charge. This is referred to as getting their consent.
When applying for a second mortgage, you will write to the mortgage company advising them of the purpose of the proposed loan, the amount being borrowed, the term of the loan, interest rate and monthly repayment. A good mortgage broker will know at a very early stage of the application if consent is needed. They will obtain office copies from the Land Registry which clearly state whether they need to write to the first mortgagee or not. The office copies also confirm who owns the property and the exact way of spelling the applicant's names. This is useful to know at the start of the application as the paperwork may have to be reissued at a later date causing a delay in completion.
Most first mortgage companies do agree to consent to a second mortgage. The only negative aspects of applying for consent is that it can take around 14 working days to get a response from the first mortgage company, and there is often a cost associated with applying for consent, typically £100.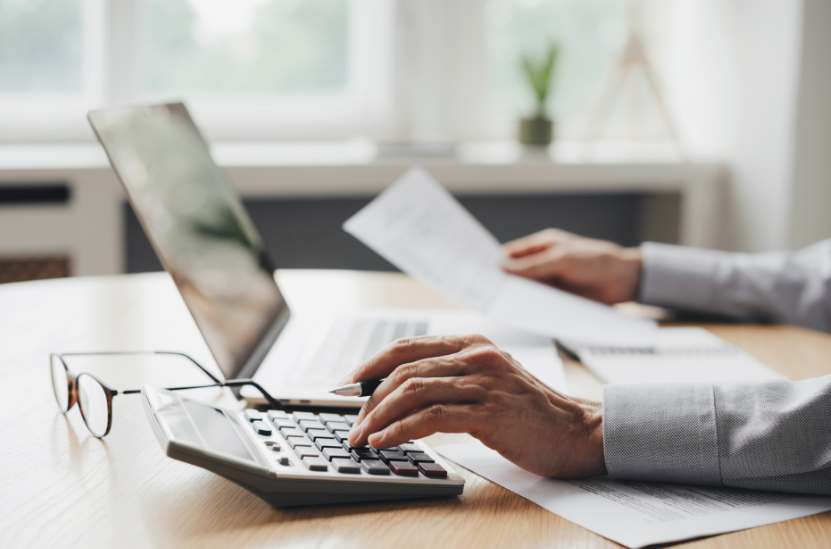 How Much Can I Borrow With A Second Mortgage?
There are several factors that determine the amount you can borrow when applying for a loan. While the average secured loan is around £45,000 you can borrow larger amounts subject to your circumstances.
Equity
Firstly, the amount of equity in your property will determine the amount borrowed. Second charge lenders work to a loan-to-value ratio (LTV). While some lenders might have a maximum LTV of 75%, there are lenders that will consider a LTV of 100%. When a lender offers a maximum LTV of 75%, they are offering 75% of the value of your property, less the outstanding mortgage secured on it.
With a property worth £500,000, they will take 75%, which is £375,000. If your mortgage is £300,000 then this means that the total amount you can borrow is £75,000.
Income
Secondly, your income is also taken into consideration. It might be that your income is insufficient to borrow the full amount you require and that the lender offers you a lower loan size. You must carefully consider if the lower loan size will benefit you before agreeing. For instance, you may want to replace your kitchen and bathroom. Yet, a lower amount could only cover the renovation of one or the other.
It is worth noting that most lenders will take universal credit and disability income into account should it apply. Other considerations include your age and credit score.
How To Improve Your Chances Of Second Mortgage Success
There are many tips today to improve your chances on how to get a second mortgage including improving your credit score. The higher your credit score is, the lower the interest rate you are likely to pay. If you've missed a recent unsecured personal loan repayment it is likely to have an adverse effect on your credit score meaning you could pay a higher rate.
In this scenario, it may be worth paying the missed repayment and ensuring you don't miss any further repayments over a 6 – 12 month period at which point your credit score should have improved. Once your credit score has improved, you will likely qualify for a better interest rate resulting in a lower monthly repayment.
What Paperwork Will I Need For A Second Mortgage?
Before submitting your application, it is important to have all necessary documents and information in place as this will make the second mortgage application easier and more straightforward to navigate.
Organise Your Documents And Check Eligibility
It is important to provide the documents that are requested by a lender. These may be documents to prove your identity in which case you could provide your passport or driving licence.
You may also be asked to provide proof of your address in which case you could provide your council tax bill, a recent bank statement or a recent utility bill.
It is important that you provide the lender with exactly what they request. If they ask to see your last 3 wage slips, there is no point in sending in a wage slip that is 6 months old. If you can't find your last 3 wage slips, ask your employer for copy wage slips. The lender will want the most recent wage slips to confirm that you are employed and your up-to-date income.
Compare Lenders
There are approximately 15 recognised second charge mortgage lenders in the UK. It would take a long time for anyone to approach all these lenders to do a loan comparison to see if they qualified for a second mortgage. In addition, these lenders may focus on certain sectors of the market.
Some lenders look at prime clients who have an exemplary credit history and offer low interest rates, whereas others assist applicants who may not have such a clean credit history and offer higher interest rates. Plus, many of the lenders do not accept applications from the public. Instead, they work with mortgage brokers who research the market for a borrower and introduce them to the lender offering the best loan rate and terms.
By choosing the best second mortgage lender for your personal circumstances, you can feel confident in your finances both now and in the future.
Use A Specialist Mortgage Broker
While there are thousands of mortgage brokers throughout the UK, not all of them specialise in second mortgages. Preferably, you need the services of a good credit broker who is authorised and regulated by the Financial Conduct Authority and will have arrangements with all or most of the second charge lenders and be able to compare loans for you. They will understand how secured loans work and take into consideration things like early repayment charges before making a recommendation. They should also take into account the interest rates you are paying on unsecured loans and personal loans before advising if a second mortgage is the best course of action.
Find A Second Mortgage Company Today
There are numerous firms that operate in the second mortgage market that should be able to offer you good terms. Whether you are looking to clear existing debts that might be secured or unsecured, or carry out home improvements, a secured loan through The Second Mortgage Company could be the right solution for you.